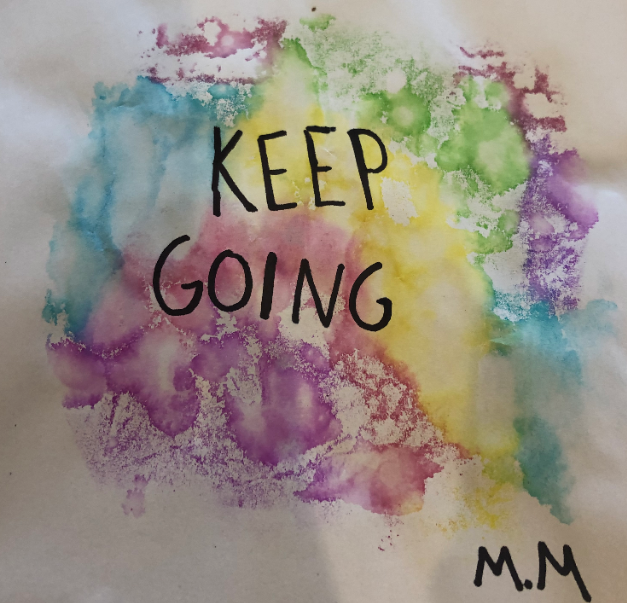 Finding comfort through beauty
This week has been a bad one, full of grief and disappointment. But every time I look at this painting by my ten year old niece, Matilda, I'm reminded me that life is ever changing, nothing remains the same.
This sadness won't be with me forever. Feelings change and all I need to do is keep going, trusting that I will come through this time and feel joyful again – even if I can't currently see the light at the end of the tunnel.
I don't know what inspired Matilda to paint this picture that lifts my spirit every time I see it on my phone screen saver, but I know that this week she's been my little messenger from Spirit.
My reminder that I am not alone whilst I work through these challenges and my reminder of the beauty and solace that is always available to us through creativity, through art, literature and nature. All I have to do is breathe and receive it.
Thank you Matilda for your beautiful spirit which lifts mine and love to you all, Jx