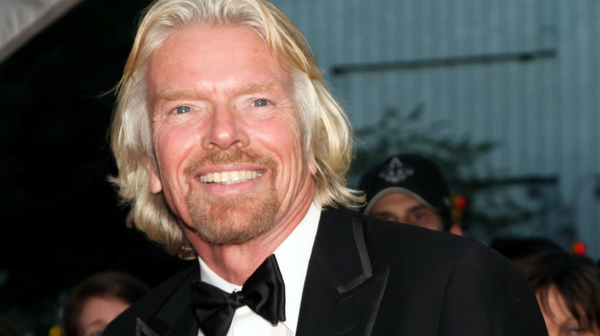 I love Richard Branson, he's the eternal optimist with a permanent smile on his face and he always looks like he's genuinely enjoying himself.
Sure, happiness might come more easily for Branson now that he doesn't have to worry about money and mortgage repayments but I like his point that happiness is a habit we have to foster, rather than an end goal we're constantly striving for.
We don't have to be millionaires to be able to create happy lives, we just need to do something we enjoy every day. Several times a day if possible.
And if we haven't yet figured out what we love doing, we have to stop procrastinating and start exploring.
If you're not sure where to begin, get on to meetup.com once a week and try a new activity -there's so much to choose from and it's an easy way to meet like-minded people.
If you're not a social person, there's a great book called The Artist's Way by Julia Cameron which offers a process we can do at home to help us identify creative pursuits we might enjoy.
She also suggests we take ourselves off for a creative date every week and it can be something as simple as going to a local gallery, going to a beautiful book store or taking yourself to the beach or the hills for a hike – anything that is new for us and encourages us to open our minds.
A girlfriend of mine tried a free Zumba class on her weekly creative date.  She loved it so much she became a Zumba instructor, it's become her full time job and twice a year she also goes on a six week, South American Zumba cruise where she gives classes to cruise passengers – who'd have thought!
For me the book was a game changer because it reminded me that I love writing. It was always my favourite subject at school but I'd never thought to write for pleasure. Now it's my passion.
Finding our passion is an experimental process and it can be nerve wracking at times but oh so rewarding when we hit the jackpot!