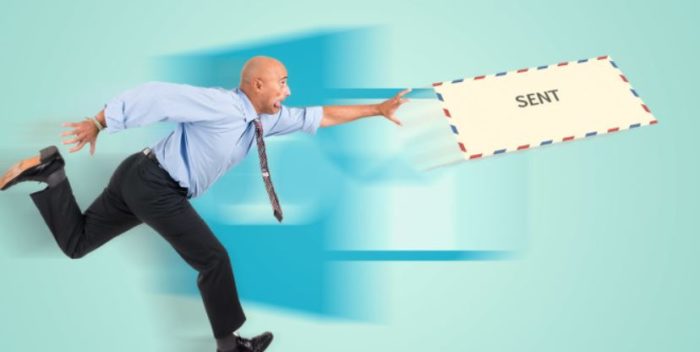 You know that feeling when you hit SEND on a confidential email and then realise it's gone to the wrong person??
I'm embarrassed to admit it happened to me today and I'm still recovering. As the enormity of my error hit home, I felt that sickening feeling in the stomach, followed by a rush of heat as the adrenalin started surging.
It only took seconds to realise I'd made a mistake but I was too late to recall the email, it had been opened.
I have to admit that I succumbed to blind panic for a few minutes before I gathered my wits and went into damage control. Whilst I was acutely aware of my professional responsibilities, the worst feeling was that of letting my client down personally.
It's the first time we've worked together and she had trusted me to guide her through the process. Not only did I want her to be happy with the quality of the job I did for her, I wanted her to be happy with me.
Fortunately my client was extremely gracious but that didn't stop me whipping myself all day for my mistake.
I'm a perfectionist and my desire for excellence normally serves me well but yesterday's events got me thinking about how harshly we punish ourselves when we get it wrong; and how long do we need to keep doing so before it's acceptable to forgive ourselves and move on?
It's a tricky question with no definitive answer because every scenario and mistake is different, and the fallout will vary accordingly. But next time I make a mistake – and being human, that's a given – I'm going to try and put my ego on the shelf, because that's the part of me with the loud and unforgiving voice, and go a little more gently on myself.
And I'm sharing this in the hope you may be able to do the same.
Jx
Photo courtesy of www.makeuseof.com