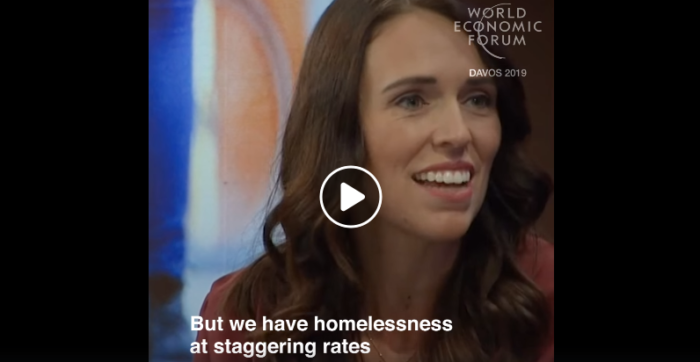 I fumed as I watched Josie Rourke's Mary Queen of Scots on the weekend, silently railing against the violence, deceit and betrayal of Queen Mary by the men closest to her – her brother, her husband, her private secretary and finally, her protector.
But I was also touched by the beauty of certain moments within the film – the birthing scene which she is literally and figuratively help up by her women; the tender moment where she publicly forgave her errant private secretary, David Rizzio; her inherent kindness and leadership qualities as she rallied her subjects as they came out in support of her as she waged battle against her traitorous brother.
Yes, it was only a film but the takeaway, for me, was the resilience and strength of women and our willingness to do things differently.
Enter Jacinda Ardern, leader of the New Zealand Labour Party and the world's youngest female head of state.
During the 2019 World Economic Forum in Switzerland last week, Ardern took to the stage and announced the introduction of her Well-Being Budget – a budget that extends past traditional economic health measures and priorities with a view to improving the emotional health of her nation.
In doing so, Ardern has recognised her people's lack of faith in the current political system. She's actually on the record as acknowledging the disconnect between what politicians say and what they deliver, and she genuinely wants to reduce this gap. She's actively working to earn her nation's trust so in conjunction with the well-being budget, Ardern is also introducing a Living Standards Framework to address the societal well-being of her nation and hold her politicians to account.
Ardern is redefining what a successful nation looks like and fundamental to this re-definition is the request that "we view politics through the lens of kindness, empathy and well-being."
Not only is Ardern putting the well-being of her country before her own political ambition as she acknowledges her new initiative is unlikely to reap positive results until decades from now, she's got the vision and the courage to transform her government and policy with words and intentions that are completely foreign to the current political landscape.
When was the last time we heard our political leaders talk with such tenderness and compassion for humanity? To step outside the box and create something entirely new, entirely from the heart, for their people?
What a woman!
See the interview at: https://www.facebook.com/watch/?v=381173345998504