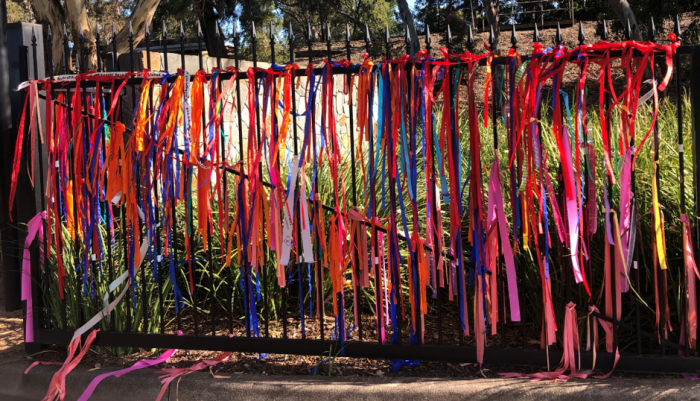 What does HOPE look like?
Like many parents, students and staff within the St Kevin's College community, I've been consumed with fury at the sexual abuse and grooming that has been denied for decades and was still occurring this year, even after a royal commission!
Despite my best efforts not to judge, I find myself full of contempt for the ex-Principal and his deputy, and my heart breaks as I watch my son struggle with disillusionment and grief as he navigates the relentless breakdown of a school he has loved for eight years.
But then, in a moment of grace, I walked past the school gates last weekend and saw that members of the Loud Fence movement had covered them in brightly coloured ribbons, honouring all those who have been hurt by sexual abuse.
Something in me cracked open and I was so moved that the new Principal, John Crowley, had the courage to leave these mementos on the gates – that finally a leader of the school was willing to acknowledge the pain that had been caused in the name of the college and he wasn't going to allow it to be hidden anymore.
This small act of courage gives me hope that change will actually occur.
Love to you all, Jx