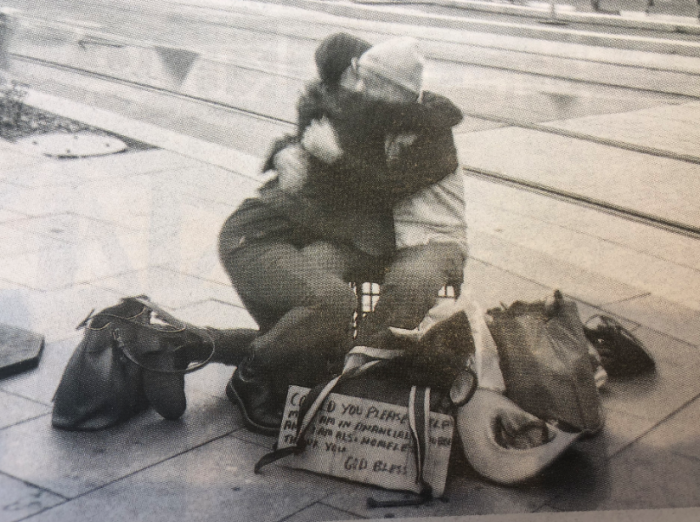 What does kindness really look like?
I love this photo of a woman hugging a homeless man at Sydney's Central Station last year – not just because of the inherent kindness in her action, but because of the humanity.
The image, captured by Johnny Barker and published in The Age, really pushed me to consider how far out of my comfort zone I would go. Would I have the courage to go up to a stranger and ask if he'd like a hug? Would I mind the smell of someone who may not have showered for several days? Would I feel uncomfortable with such a public show of affection to a stranger? While I want to say yes to all of these questions, I'm not 100% sure that I could.
In this digital age where it's been so easy to get caught up in our own worlds and families, I was really touched by the sensitivity of this young woman and the compassion she extended to a vulnerable stranger. Her heart felt action has gently encouraged me to go beyond my comfort zone and look to how I too can create change in a world that is being reset in such a powerful way.
While I'm quite nervous about what this change will ask of me, and how it might alter the direction my life takes, it's time and I'm profoundly grateful to this woman for being my messenger.
Wishing everyone good health, transformation if this is what you are looking for, and a Happy Easter to those who celebrate this occasion.
Love to you all, Justine