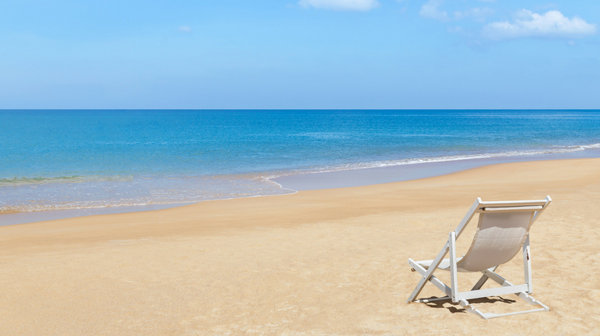 When freedom becomes a trap!
Today I was walking along a deserted strip of Queensland beach and it was one of those perfect days – bright blue sky, no wind, no people, perfect water and air temperature.
My husband and son were flying home to Melbourne so I could relinquish all sense of responsibility and I felt an incredible sense of freedom as I did so.
A few moments later I felt the guilt tip toe into my mind – did that mean I wasn't a loving mother? A bad wife? Should I be so happy that I had two days of absolute solitude to look forward to or was I being selfish?
I watched these negative thoughts as they bubbled up and marveled at what an amazing job our mind does of taking us out of the present moment which is where we find joy. I had been in heaven until I started thinking!
If we're not in the habit of paying attention to our thoughts, it's so easy for our mind to play havoc with us. It will take us down a million different rabbit holes and we unwittingly follow. We start replaying the past or worrying about the future, getting caught up in countless mental scenarios rather than just enjoying what we're actually doing – like me on the beach!
It's well worth the time and discipline of finding at least twenty minutes alone daily when we can quietly reflect on our feelings, rather than our thoughts. We might journal, or sit quietly in a favourite place, or just go for a gentle walk in a local park – anything that puts us in touch with our feeling state, rather than what's happening in our minds.
Slowly this practice of getting in touch with our feelings becomes second nature and we get better at catching ourselves when we're getting stuck in our minds and our worries.  We become much faster at consciously pull ourselves back to the present moment which is where life and joy collide.