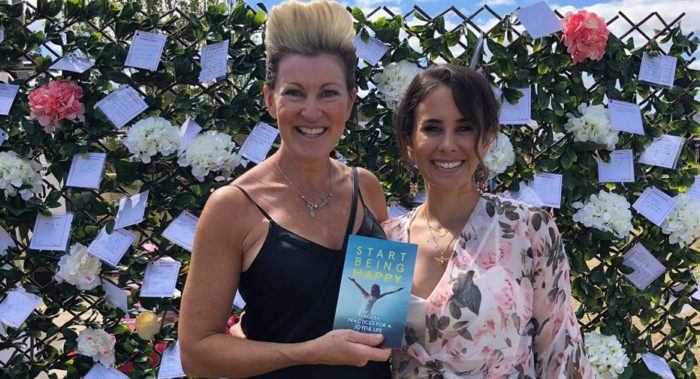 Why intentions create powerful change!
On Saturday night I was feeling sick to the stomach with nerves about the Secrets in the Garden event I was attending on Sunday.
As I sat and breathed into the nerves, I tried to unpack my feelings and why I was so anxious. In my new-found role of author I would be chatting with women about the book I'd just written and how the practices might benefit them in their quest for a rich and meaningful life and on the face of it, there was nothing to be worried about.
The event was created especially for women so I knew that everyone attending had a genuine interest in supporting and empowering each other – but I found I was feeling very vulnerable. The thought of putting myself "out there" in a public forum, while initially exciting, was actually quite daunting. I found I was losing energy to worries about what they might think of my presentation, what if I wasn't well prepared enough? What if they didn't like the book? These and a myriad of other self-sabotaging thoughts were doing their best to undermine me.
So, what to do? I took a leaf out of the book I've just published and set an intention. It's so easy, when we're anxious or scared, to forget about the building blocks to a joyful life but intentions are fundamental to creating the experiences we want.
Intentions are a means of pulling our energy back to ourselves, of reminding us of our own capacity to create and build, and they harness our focus so we're more inclined to achieve our goals – rather than flounder in negativity.
So yesterday I set the intention to enjoy my day and my interactions with the women I came in contact with. And guess what – mission accomplished!!
For more on intentions, see www.startbeinghappy.com.au and love to you all, Just xx