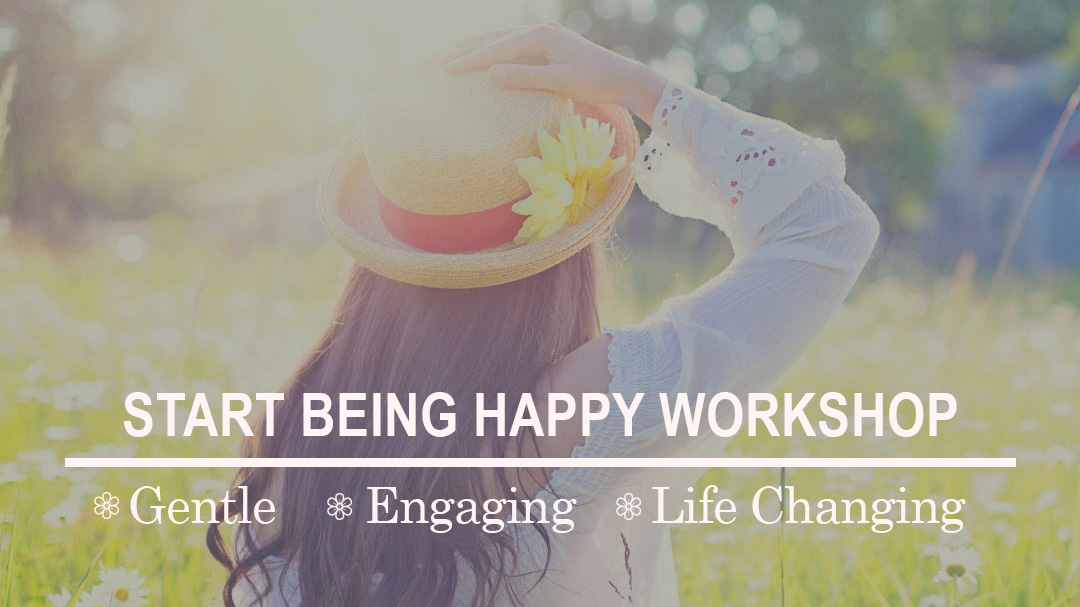 Start Being Happy
with our afternoon workshop!
When: 2 May 2020, 23 May 2020 or 30 May 2020
Where: Ocean Grove.
Time: 2 – 5pm
Cost: $100 including afternoon tea and workshop materials
What to expect
The Start Being Happy workshop is a step-by-step guide for people who want to create a happier, more meaningful life.
During this three hour workshop, Justine will teach you how to identify the automatic behaviours, patterns and reactions that hinder your happiness AND show you how to change them.
You'll be given simple practices to help you manage your feelings and responses and make better choices. You'll learn how to facilitate your own growth, at your own pace.
The workshops are small and intimate (a maximum of 6 participants) so you have the opportunity to examine your own experiences, to ask questions and to apply each practice to your own personal circumstances.
Justine is a gentle, kind and honest facilitator who is focussed on ensuring each workshop participant has a productive, valuable experience which will increase happiness.
If you need supportive encouragement to Start Being Happy then this workshop is for you!
Email Justine with any questions at justine@loyalty.com.au or click here to register.